Welcome to your neighborhood statistical index, statistics in this page are specifically created for the neighborhood bordered by:
Royal Ln/635 to the North
Walnut Hill to the South
Audelia to the West
Plano Rd/635 to the East
In the statistics links, this area is referred to as "My Neighborhood", these statistics are updated monthly so bookmark us and check back!
If you have questions or you're thinking about moving, we'd love to help!
Average Sales Price is a great indicator of your market health and how it compares to other markets in the area and how well properties are appreciating. In Dallas, we're lucky to see that the graphs bounce a little but generally trend up! A major reason Lake Highlands is trending up a little faster than the rest of Dallas lately is because we have GREAT schools and we're still located inside the city.
Price per sq ft is not an indicator of what your home will be worth, it's an indicator of general property condition in your neighborhood. We generally see this going up when the neighborhood is "rolling over", like when original owners begin to move on and younger buyers start to move in. This is definitely a trend in Lake Highlands lately.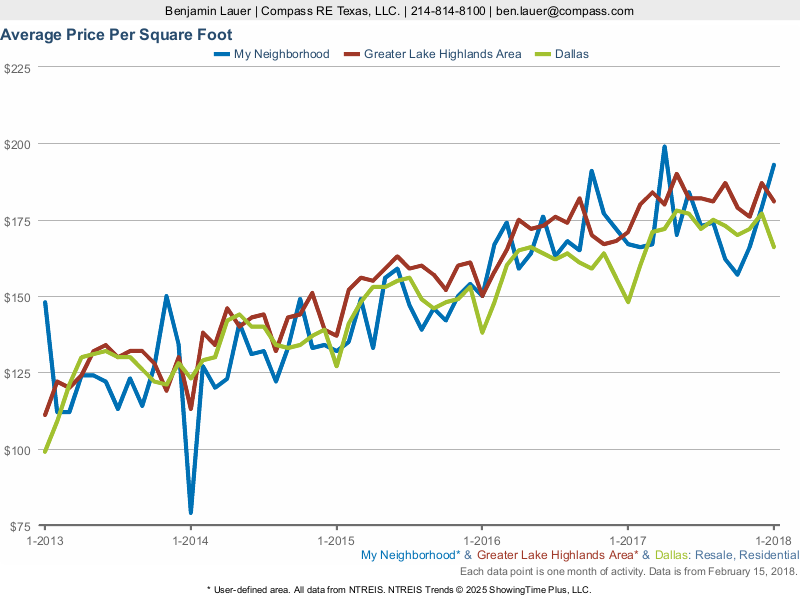 Days On Market is a determining factor of how hot your market is. If houses are sitting for a while, you may need to be more aggressive on your sales price to sell quickly.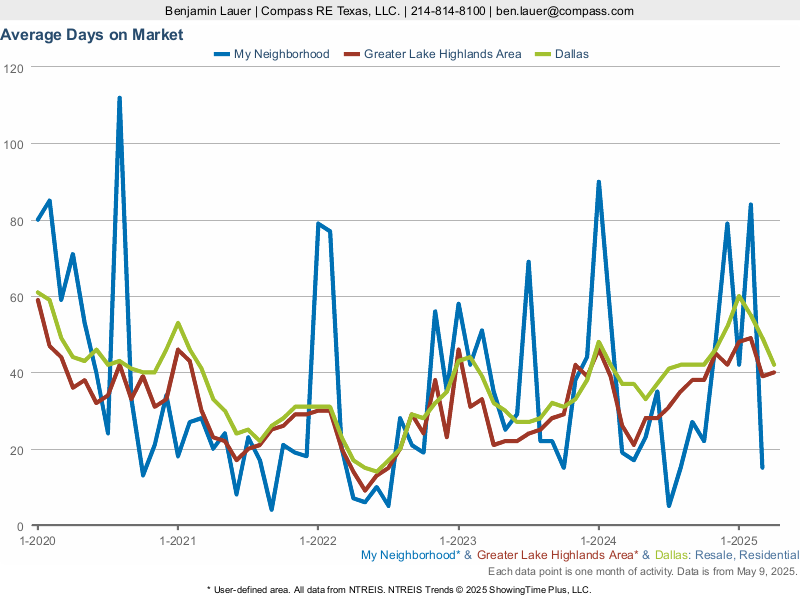 Months of Available Inventory is something Realtors pay a lot of attention to. We say that if there is 6 months of inventory in a given area, that's a level market, less inventory gives sellers the advantage. We measure this by seeing how many houses have sold in the last 6 months and comparing it to current inventory. For example: if 20 houses sold in the last 6 months in your neighborhood but right now only 10 are actively on the market, there are 3 months of inventory and it's a good time to list your home. If 10 have sold in the last 6 months and 20 are available, there are more sellers than buyers and you may have a more difficult time getting the average home to sell.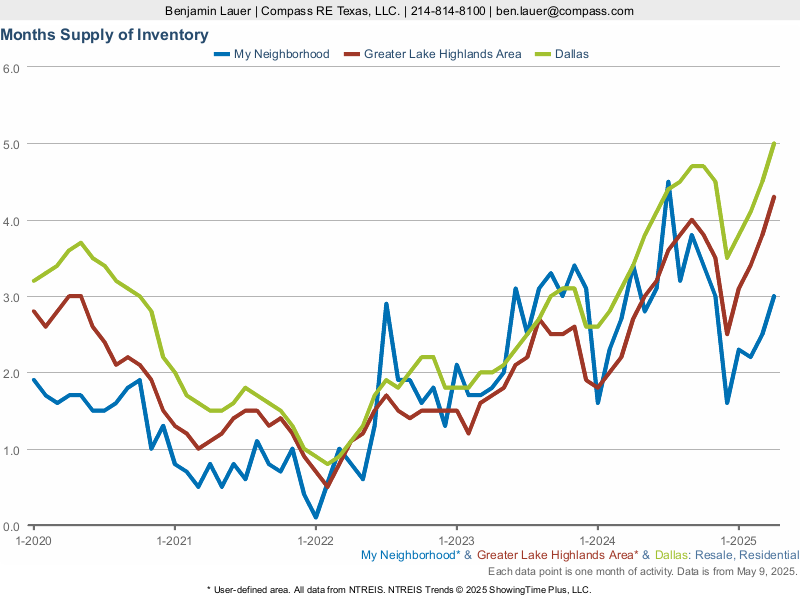 We know your market because we live here and you are our focus!
If you want to know more about your market or discuss your personal market experience should you decide to put your home on the market, we'd love to talk with you. Give us a call or contact us through the website. We want to be the last Realtor you ever need!